Sponsorship - Get On-Board
The Tacoma Preservation Society (TPS) is fortunate to have some very generous partners. The scale of the project is such that every gift received is crucial to the success of the restoration and preservation.
The TPS is a registered Donor Gift Recipient. All donations over $2 are tax deductable.
Through sponsorship, the Tacoma Preservation Society aims to deliver benefits to both parties. For us it means we are able to continue the preservation of this wonderful vessel by the provision of particular services or products we need for restoration and maintenance.
Bank Account Details

Name:Tacoma Preservation Society
Bank: Bendigo Bank
BSB: 633 000
Account #: 160 125 787
Please use your name as reference.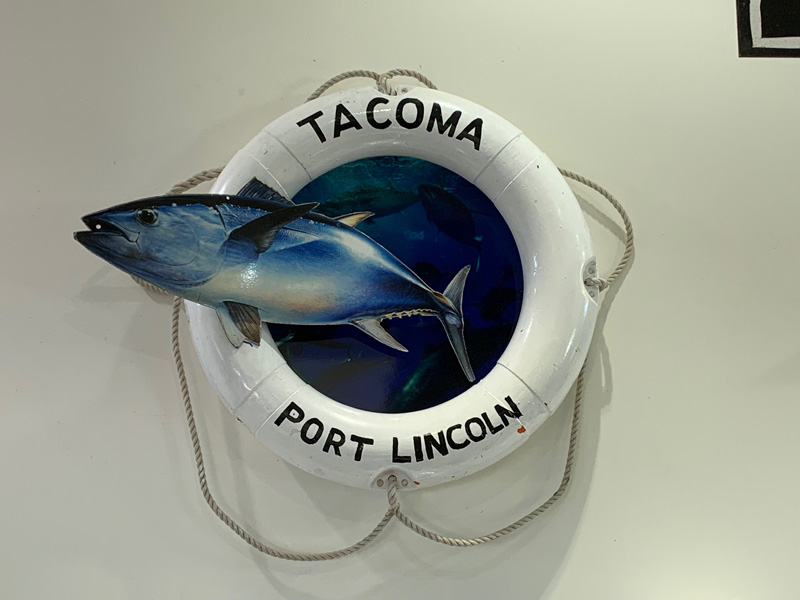 For you the sponsor, benefits include…
Unique opportunities to entertain clients and staff with Bay excursions on the MFV Tacoma on Corporate Days (keenly priced for sponsors)
Invitations to special events and VIP functions on board
Exposure through the use of company logos on this website and the TPS newsletter as a community minded business or individual who values our local maritime history and heritage
Enhancing awareness of your business in the broader community
Establishing links to this history of the tuna industry
Targeted sponsor funds can be directed to specific activities / facilities on the vessel
Projects you may consider supporting…
the re fastening of the mid section of the hull
a facility to display the large volume of Tacoma records and artefacts
a high profile long term marina birth for the vessel that provides easy access to the public
We are most grateful to all of our donors…
Over the past five years private supporters have contributed to
the AGA stove
the new Crow's Nest
the tuna racks
Grants to date have been received from…
the City of Port Lincoln
Volunteers SA
Tunarama Committee
Australian National Maritime Museum MMAPS program
Bendigo Bank
the Haldane family
TPS has provided a three-year sponsorship valued at $5,000 for community support trips on the MFV Tacoma. Groups to have benefited to date include Meals on Wheels, the RSL and Eyre Peninsula Mental Wellbeing Program Life's a Circus Gala Dinner.
We'd be delighted to hear from you.
Please give Ross Haldane a call on 0428 821 125
tacoma.org@gmail.com